Next Steps in Derm author and Derm In-Review Advisory Council member, Dr. Cula Dautriche, reached out to Dr. Daniel Siegel, former president of the American Academy of Dermatology (AAD), to shed some light on some of the challenges facing the field of dermatology today. Dr. Siegel is currently the chair of the Council on Corporate, Community and Philanthropic Relations of the AAD and remains heavily involved in payment policy issues as RUC Advisor. Read on to learn more about Dr. Siegel's insightful answers on our specialty.
Do you think the response of the dermatology community to COVID-19 was adequate? 
For the most part, I think it was pretty good. One of our graduates, Nava Greenfield, volunteered on the wards. Many dermatology residents across the country, including our residents, joined the wards to help treat COVID patients. (I took the easy path and I was quite ill with COVID 19 for 10 days). In addition, the fact that we were quick at picking up on cutaneous manifestations like COVID toes was very good. The way that dermatologists jumped on teledermatology is also very good. I think there are a lot of things that went well. There are just so many variables. I think that we as a specialty held up well.
How has COVID-19 changed the practice of dermatology?
The way it has changed practice is that now the practice is more expensive. Because no matter what kind of practice you have, be it either high volume general dermatology or a low volume cancer surgery practice, the cost has gone up.  You can't see as many patients because you have new safety measures to prevent infections such as checking temperatures at the door, extra cleaning of rooms, and limiting the number of patients in the office at one time.  Unfortunately, the government has not yet come up with a way to compensate adequately for the extra expenses. There are efforts being made. The RUC committee is working with CMS, looking at the cost, for instance, of supplying masks and PPE to staff and patients. It's tough because different specialties have evolved different ways of doing things. There is a lot of variabilities. What is fair and correct is still being worked out and ultimately will be defined by the payers. There are so many unknowns. I actually feel sorry for people who are in training because there are many changes in the way we see patients that are evolving continuously. Look at this year's teaching clinics. We don't know when clinics will reopen in a normal manner or if they'll reopen in a normal manner. There's not a lot to be optimistic about at the moment. The world is becoming more like it was pre-world war II with isolationism.  That's a concern because I think when people start to isolate too many barriers build up. It's hard to tell where we're going though I'd like to be optimistic.
Do you think teledermatology is here to stay?
That's a question that payers and CMS will answer. I think it is. But, I think that as we learned it's good for some things but not for everything. Remember, during the pandemic, you were paid the same for an office visit as you are for a televisit. And what will happen, most likely, is we'll go back to what was done with some of those visits beforehand. You'll be paid less for the televisit. If you have a televisit now, your work would likely be the same. You've got to talk to the patient, examine the patient, make decisions based on the patient's not being in the office where you can touch and control the lighting. But, you're not using supplies. You're not supplying seven feet of exam table paper, two pairs of disposable gloves, patient gowns, etc. All of those practice expense items that play a role in determining reimbursement. CMS will probably be correcting for that fairly soon. If they let us still do telemedicine, they will be paying less.
Now admittedly, there are arguments being made to say that this isn't really over yet, and things should continue. That's a government decision. In fact, next year the government is looking at cutting the conversion factor $36.09 to $32.26, a cut of over 10%. That's a big pay cut; so much for being heroes. There are efforts being made by the AAD, AMA, and all of specialty medicine to try and convince the government to not do that. It's complex because it's based on balanced budget rules put into play over two decades ago. So, it's never as simple as it may seem.  I was a fan of telemedicine going back to the 90s, but it never really took off until now. It's been sort of very small pilot programs, be it domestic or overseas or cruise ship telemedicine. It was all niche work, but now for the first time, it has gone mainstream.
Do you think dermatology has problems with skin of color? Any advice on how to close the gap?
This has been a problem for a long time. There weren't great atlases out there [for skin of color]. Ted Rosen had written a book years ago.  Susan Taylor came up with one more recently.  However, I think we are getting there. In VisualDx, a decision support system available at all VAs and many medical schools almost a quarter of the images are skin of color; which is pretty impressive. (Disclosure, I consult for VisualDx). Unfortunately, there are still too few people of color in dermatology. We need more dermatologists, regardless of their own skin color, to be well trained at caring for skin of all colors.
I have a controversial proposal to float. One of the ways to deal with some of the issues of under-representation of some groups and over-representation of others is to set up a payback system. Dermatology is very competitive. Applicants often spend one or two or more years before their residency doing things designed not to really advance knowledge as much as to get into a residency.  The fix is easy.  When an applicant goes into the match, they will agree to accept extra years that come with matching based on the ratio of applicants to available slots ratio. So let's say there are 300 slots and 600 applicants. So it's two to one. So that means that after those who match after they finish the residency they will have a two-year payback period, taking care of populations in need with a position with an underserved municipality, joining the public health service, going to NIH, or the military. If after completing residency you decide not to pay back, you would incur a hefty penalty. Nine hundred applicants with 300 slots would be three to one so would get you a three-year payback.
What is the biggest challenge facing the field of dermatology?
The biggest challenge right now is being able to practice and make a living in the COVID era. As you go down the street in Brooklyn, look at all the restaurants and stores that went out of business. We don't want to see derms closing up shop and taking all their education and knowledge and compassion and having it disappear because they couldn't continue to offer the services they're offering. That's why AAD is helping us with resources to find a way to thrive in the adversity of the COVID era. I fear this situation will go on for at least the next year or two.
Where do you see the field of dermatology going?
We pretty much own skin cancer and it would be nice to hold on to that. It would be nice if we got back into infectious disease and folks like Daniela Kroshinsky and others have really pushed to get us back into medical dermatology. I think cosmetics and aesthetics will continue to be a big part of derm, but I don't know what the pandemic is going to do to these areas.  I think that we need to not give up things. We gave up most STDs years ago which was a mistake. You know some of the early pioneers in HIV, Mark Conant MD, FAAD, and Alvin Friedman-Kien MD, FAAD are both dermatologists. We gave up HIV though we were primary leaders in the field. I would like to see the specialty continue to be seen as an essential medical specialty. Some will say with augmented intelligence you may eliminate the need for dermatologists, radiologists, and pathologists. I think that's a long way coming because there's still the human touch, people still want to talk to someone. So, we have to be careful about how we go forward.  I think we as dermatologists need to just keep in the back of our mind that we are part of medicine, we're part of the house of medicine. We are honest to goodness real doctors and we think about what we're doing. And we're not just there to do toxins and fillers, though we often do a great job with them. We've gotten a bad rap on a lot of TV shows. It would nice to be heroes again as opposed to the gag line.
What do you think is your biggest contribution to the field of dermatology?
Oh, that's, that's a toughy. I mean if someone says what do you think is the most interesting thing? I wrote an amusing paper, "Paint Pellet Purpura: A Peril for Pistol-Packing Paramilitary Personnel" in 1986. If you get hit by a paint pellet, you can get nice annular lesions. It was written as an alliteration to this peculiar predilection of the pistol-packing paramilitary population. That was fun but it's hard to say it was a big contribution. I think my service in payment policy has probably benefited dermatology the most.  As most of the members of the AAD RUC team would agree, the work that we have done has helped academic departments stay afloat. Also, keeping the academy on an even keel creating new programs. But it is hard to say one individual thing.  As one of my mentors Coleman Jacobson MD, FAAD used to say,  while he didn't have the most illustrious career in dermatology, he had the best time doing what he did.  I've had a good time and I've always tried to be able to do positive things, leave things better than before I became engaged with an issue. The greatest fun is mentoring people who've mentored others like Brett Coldiron MD FAAD, Howard Rogers MD FAAD, Daniella Kroshinsky MD FAAD, Ash Marghoob MD FAAD, and others. That has been a lot of fun. People are what really makes it all work. The people you bring along, the people you help train. Of course, it helps when they are really smart and dedicated.  It is really easy when they are smarter than I am as are all those I have mentored.
What would you do differently if you could go back in time?
I had the pleasure of meeting John A.A. Hunter, the professor and chair of the Department of Dermatology in Edinburgh, Scotland when I was a resident. I love Edinburgh.  It's a wonderful city, great beer, great whiskey, great hiking areas, and great seafood. Professor Hunter offered me the opportunity to come to spend a year or two after my residency. In retrospect, if I could have known I could have gotten my Mohs fellowship deferred for two years I would have gone to Edinburgh for a year or two and enjoyed Edinburgh.  Or maybe a different career path?
What are your next career steps?
I think it could be fun to do more medical missions. I've done some before. The problem now is COVID has made that difficult. But I can see once travel opens up again doing that more…go somewhere, teach surgery. Do that for a few weeks and then take a week in the country's prettiest natural park or the capital city and then go on to the next location or just roam around the world a bit.  One of these days I'll figure out what I want to do with my life.
About Dr. Daniel M. Siegel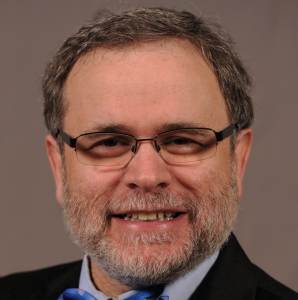 Daniel M. Siegel, MD, is Clinical Professor of Dermatology at SUNY Downstate in Brooklyn, New York and former President and honorary member of the American Academy of Dermatology (AAD). A graduate of Albany Medical College in New York, his residency in dermatology at Parkland Memorial Hospital in Dallas, Texas was followed by a fellowship in Mohs Micrographic Surgery and Dermatologic Surgery at Baylor College of Medicine in Houston, Texas. He also earned a Master of Science degree in management and policy from the W. Averell Harriman School for Management and Policy, State University of New York at Stony Brook.
Dr. Siegel currently serves as a member of the board of directors of the International League of Dermatological Societies. He is a diplomat of the American Board of Dermatology and a fellow of many societies, and has served or serves on the board of directors for many of these societies. Dr. Siegel is a founding board member of DEBRA International. He is one of the 20 esteemed active members of the New York Dermatological Society.
Dr. Siegel has published over 150 articles and book chapters in major medical journals and textbooks. He is a reviewer, editor, or advisor for many dermatology journals. His expertise extends to a variety of areas outside of "routine" dermatology including among many cutting-edge computer technology and botany. He also is an active participant representing AAD in the American Medical Association Specialty Society RVS Update Committee process.
Did you enjoy this article? Find more on Becoming a Thought Leader here.