Next Steps in Derm, in partnership with ODAC Dermatology, Aesthetic and Surgical Conference, interviewed Dr. John Harris, Vice-Chair of Dermatology and Director of the Vitiligo Clinic and Research Center at UMass Medical School in Worcester, Massachusetts, on new vitiligo treatments in the horizon. Watch as he shares recent discoveries that have influenced the way that we diagnose and manage patients.
Further Reading
Vitiligo is an autoimmune pigmentary condition with a complex, multifactorial pathogenesis resulting in depigmentation of skin. It affects between 0.4-2% of the population worldwide.1 In recent years, vitiligo has seen a significant increase in attention in both mainstream media and on social media. Prior to the emergence of body positivity campaigns and supermodel Winnie Harlow, representation of vitiligo in the media was sparse, focusing mostly on the skin lightening transformation of artists like Michael Jackson and Sinbad. In contrast, today, there are numerous advertising campaigns and platforms from makeup and clothing companies to patient-organized support groups encouraging representation of vitiligo and positive awareness about the condition.
Nearly 90% of Americans use the internet, which has transformed the way information is provided and accessed.2 The domain of health-related information is no exception. More than 72% of Americans report having used the internet for health-related questions, including exploring the potential diagnosis for symptoms, a diagnosis given to them, disease progression information, and symptom management.3 Furthermore, it has been reported that the internet, has become the first, and sometimes only, source of health information for patients.4 Google holds 88.5% of the market share of search engines, with over 3.5 billion daily queries – 7% of which are reported to be health-related.5,6
Google trends is a search tool which tracks and reports the search volume of a specific query over time and/or within a specific region. Recognizing the power of having access to the over 3.5 billion daily queries, the field of medicine has begun to adopt Google trends and the use of big data as a powerful epidemiological tool to track population trends and interests over time. In dermatology, studies using Google Trends have been used to elucidate population interest in several conditions including skin cancer, psoriasis, and Botox.7,8,9 In addition to patients' using Google to obtain background information and explore health issues on various websites, social media has also evolved from a personal sharing space to a marketplace of information, services, and products. Instagram, a photo-sharing app, has become the most popular social media platform, servicing over 110 million users in the United States and over 800 million users worldwide.10 Indeed in 2018, forty-two percent of Americans reported use of social media platforms, such as Instagram, to search for health-related information.11
Vitiligo has seen a significant increase in attention in mainstream media, ranging from campaigns to 'embrace the skin you are in' to supermodels with vitiligo being featured as the face of major retailers. To date, there has been only one peer-reviewed study using Google Trends to examine interest in vitiligo. However, our study is the first to use both Google Trends and a social media platform to elucidate public knowledge patterns about vitiligo and general interest in vitiligo. The goal of this study is to 1) apply Google Trends to track and elucidate the temporal and geographical trends, related interests, and top searches about vitiligo and 2) to summarize the content of vitiligo related treatments and topics on Instagram and document its growing presence.
Several case reports have noted development of vitiligo as a potential side-effect of isotretinoin. In an IRB approved on-line survey of vitiligo patients we queried 1,301 vitiligo patients, 1115 with generalized vitiligo responding as to whether they had taken isotretinoin to address whether this issue was a common phenomenon amongst vitiligo patients. 3.6% of respondents had taken isotretinoin, 1.4% (n=16) before onset of vitiligo, and 2.2% (n=24) after onset of vitiligo. When compared with age-matched vitiligo peers who had not taken isotretinoin before onset of vitiligo (n=64) , isotretinoin use prior to onset of vitiligo was associated with: decreased disease body surface area (conditional logistic regression: OR of BSA≥50% (95% CI)=0.12 (0.03–0.57), P=0.007); decreased odds of body and face involvement when compared with either body or face alone (OR (95% CI)=0.20 (0.06–0.73), P=0.02); and decreased co-morbid autoimmunity (OR (95% CI)=0.17 (0.04–0.58), P=0.01). The volume of isotretinoin usage in vitiligo patients is additionally suggestive of a link between cystic acne and vitiligo.
Vitiligo is an acquired depigmentation disorder of the skin. Patients with vitiligo often face a challenging disease course, having to cope with a condition that is known to be physically disfiguring, psychologically devastating, and socially stigmatizing. Although an extensive amount of research has been directed towards the dermatologic treatment of vitiligo, an overall lack of data exists investigating treatment of the psychological and emotional burden of patients with vitiligo. This paper reviews the literature for treatment options in patients with vitiligo that specifically target the psychosocial domain. Despite being limited in quantity, several studies have proven the benefits of adjuvant care in the form of group therapy, cognitive behavioral therapy, and self-help programs. Although preliminary evidence is promising, larger prospective studies are needed to further define the role of these psychosocial interventions before integrating them in a more official capacity into the standard of care for patients with vitiligo. Because of the considerable impact of vitiligo beyond its physical symptoms, dermatologists ought to consider the utility of adjuvant therapies to adequately address impairments in self-esteem, body image, and quality of life in patients with vitiligo.
About Dr. John Harris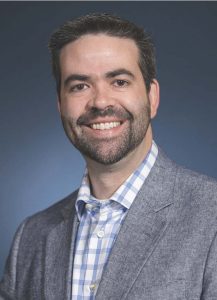 Dr. Harris is the Vice-Chair of Dermatology and Director of the Vitiligo Clinic and Research Center at UMass Medical School in Worcester, Massachusetts. He is a dermatologist and physician-scientist, caring for patients in a vitiligo specialty clinic and running a large research laboratory focused on understanding disease pathogenesis. His group seamlessly integrates basic, translational, and clinical research strategies to better understand what causes vitiligo and to develop new treatments. As a result, early clinical trials in vitiligo look promising, and more are being developed. Finally, Dr. Harris founded a company called Villaris Therapeutics, whose entire focus is to develop an effective, long-lasting treatment for vitiligo.
Did you enjoy these video pearls? Find more here.